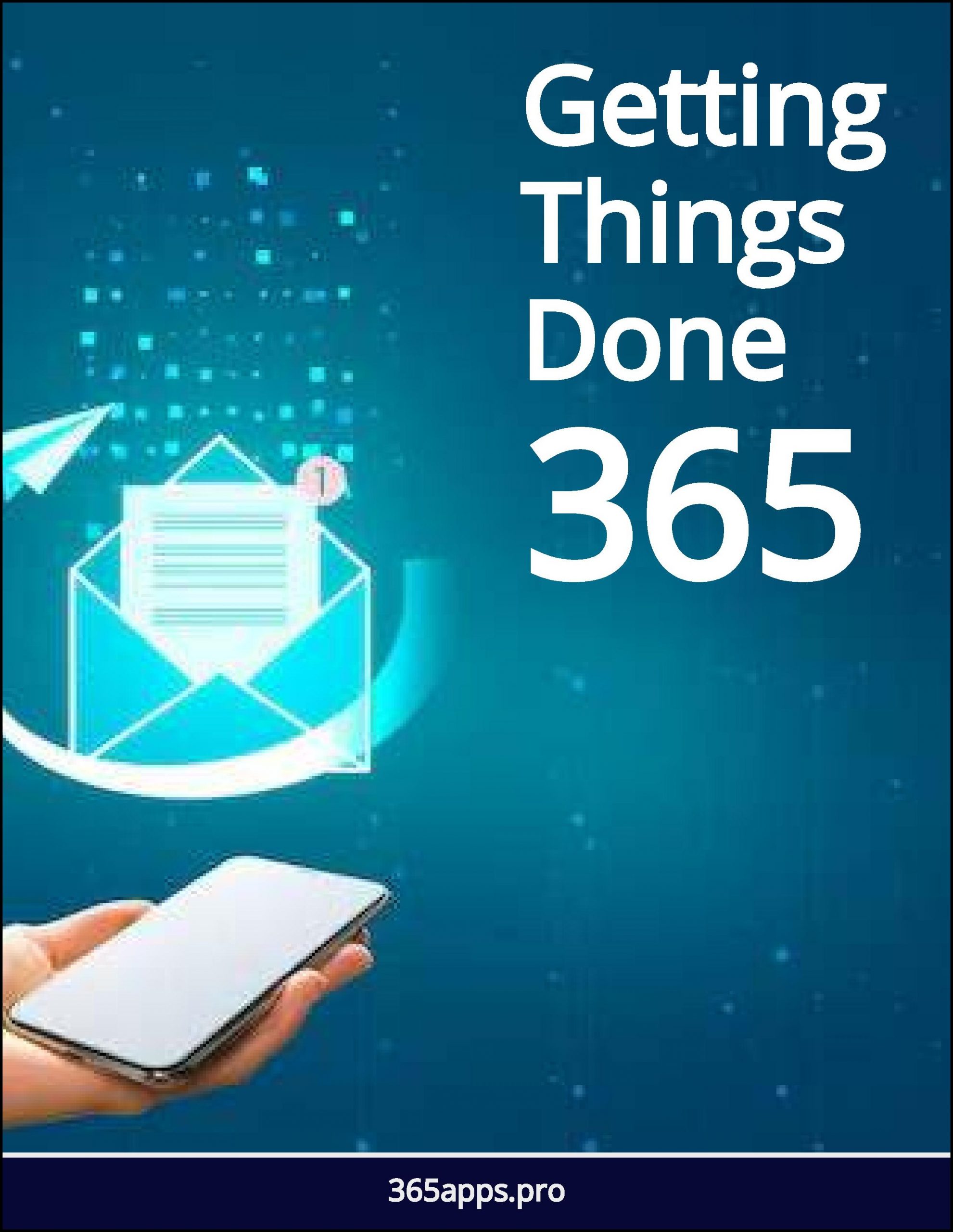 Boost Your Productivity with the Microsoft Cloud!
'Getting Things Done' (GTD) is a personal productivity system developed by David Allen, documented in a very popular book.
GTD is described as a time management system. Allen states "there is an inverse relationship between things on your mind and those things getting done".
The GTD method rests on the idea of moving all items of interest, relevant information, issues, tasks and projects out of one's mind by recording them externally and then breaking them into actionable work items with known time limits.
In this guide we document how to implement the methodology across the Microsoft 365 apps, to greatly improve your own work productivity, and critically, how to link it to enterprise level systems so that work flows naturally from projects to people, aka 'Getting Things Done Enterprise'.